Since the last few months, the world has been fighting a pandemic in the form of Covid-19. More than half the population of the world is currently under self-isolation and confinement at home to prevent further escalation of this pandemic. Governments all over have locked down cities to prevent the spread of this virus. Most international flights are currently being heavily regulated and domestic flights within a country are operated with caution and lesser frequency to prevent unwanted movement of people. Due to this critical condition, the tourism in India has been hit badly.
Tourism in India before the virus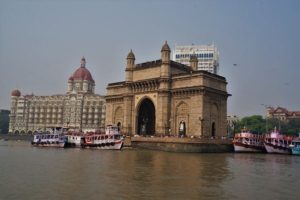 Before the onslaught of this pandemic, tourism in India represented 9.2% of the country's GDP and employed, both directly and indirectly, over 42 million people (almost 8.1% of jobs in India). In 2018, India attracted over 11 million foreign tourists, while the domestic market saw over 1 million tourists.
The economies of many states in India, such as Rajasthan have been developed and organized around tourism. Certain other states such as Madhya Pradesh have decided to invest heavily in tourism since the last couple of years, owing to the potential of its cultural heritage and many historical sites.
It is interesting to note that though India has a vibrant tourism industry with a ministry at the national level, the organization and structure of its operations are drawn out at the state level. This means that each state is independent to work out their own strategy to develop their tourism industry. In many instances, it works to create unnecessary competition between states instead of trying to work together to build a mutually beneficial relationship.
The consequences of the virus on tourism in India
The first case of corona virus in India dated from January 30. The situation became tensed in early March. The Prime Minister announced a one-day 'janta curfew' on March 22. Following this Indian Prime Minister announced a complete lockdown of India on March 25.
Touristic reality in India
India is a huge country, with a total of 29 states and 9 union territories, covering an area of 32,87,263 sq. km. extending from the snow covered Himalayan heights to the tropical rain forests of the south. As the 7th largest country in the world, India stands apart from the rest of Asia, marked off as it is by the mountains and the sea, which gives the country a distinct geographical entity. Bounded by the Great Himalayas in the north, it stretches southwards, and at the Tropic of Cancer, tapers off into the Indian Ocean between the Bay of Bengal on the east and the Arabian Sea on the west.  
The tourist seasons differs from state to state with broadly two major seasons that define the flow of tourists into India. For certain lowland states like Rajasthan and Maharashtra, the tourist season falls between October and March.  The hilly and mountainous regions have a tourist season falling between April and September.
The impact of the pandemic and the subsequent lockdown of the country has affected the flow of tourists into these regions in a very adverse manner. Since the country was closed gradually from the beginning of March, the impact was felt only during the end of the season in the lowland regions. For the mountainous regions such as Ladakh, 2020 is going to be a lost year in terms of both tourist numbers and revenues, thereby crippling their local economy.
But generally for the rest of India, looking forward it is going to be a major challenge to get back the numbers and revenue. As an example, Aurangabad which is a major international tourist destination, most major tour operators have no reservations for October and November 2020.
During an economic crises, tourism is generally the first sector to be the hardest hit, and the last to recover.
How to help tourism in India: tips for better travel and travelling safe
 Travelling after the crisis
Ever since Governments across the world have announced their lockdown, we are beginning to see a phenomenon that we could never have imagined in our lifetime. Mother Nature has decided to claim her space. This wonderful change has been witnessed in the canals of Venice, to the slopes of the Himalayas and the fresh air in many of the most polluted cities of the world such as Delhi, thereby proving that human activities and interaction has had a very adverse effect on our environment so far.
This should help us contemplate about, and understand our environment better, in order to bring in more sustainable practices to minimize or eliminate any adverse impact on the environment. Therefore, it is very important to ensure that we don't operate in the same manner as before, but to bring in positive changes that reflect this new improved mindset. 
Travelling is a tremendous way to build ones knowledge and personality. A well-traveled person is akin to a well-read person. History is witness to the fact that human travel from times immemorial has added to the richness and growth of civilizations across the world. The excitement of experiencing newer cultures and ways of life adds to one's education and overall development. This understanding of realities across people enriches humanity further.
The arrival of Alexander the Great and Greek culture in India changed the representation of Buddha. Indeed, before this, Buddha was represented by a tree or an elephant. During this period of interaction and connection between these two cultures, Buddhism was transformed by the humanization of the image of Buddha, which further evolved in each country where Buddhism was established.
All major advances or discoveries in history have been made possible through exchange of ideas, which was by means of extensive traveling. Therefore, discouraging travel will only deprive humanity of these exchanges and will impoverish civilization ultimately.
Sustainable tourism
Air transport accounts for 3% of total greenhouse gas emissions. Although we cannot point that as a major source of pollution on the planet. we can approach traveling from a new perspective. Mass tourism is destructive both to the environment and the local culture.
Sustainable or ethical tourism is tourism that creates immense economic benefits while respecting the environment as much as possible, the social structures of the destinations and the culture of the people encountered.
It focuses on lesser known destinations, and places of interest that have largely been ignored, and brings the tourists in direct contact with the local population. Thus Sustainable or Ethical tourism has a direct impact on the long-term social objectives such that it benefits all the parties involved.
How to travel better in India?
As we had mentioned in an earlier article, choose your tour providers carefully. Each region may have different tour providers who are specialists in their area of operation.
Here is a list of 5 easy actions that can help to travel better in India.
Prefer new destinations or less touristic destinations:
Choosing a destination that's off-beat allows you to bring this destination to life in addition to your benefiting from new experiences. It will also provide a better experience of understanding a new culture.
Choose a local travel agency:
A local agency or tour provider is definitely more capable of developing responsible tourism than a big travel company. Also since they are experts in their region of work, they are most likely to take you to lesser known places where most people would not go.
Choose a tour company that has strong values or actions:
In tourism, you can find many ways to travel. It is important to be well informed about the agency with which you are going to travel. If it has strong values ​​and a serious commitment to the equitable development of the destination, it is always better.
Contact the agencies directly:
Many online platforms do not support the local agencies and guides. Their terms and conditions can be excessive and their commissions range between 20-25% of the total price.
Limit activities which are harmful to the environment:
Some of the activities are not good for the environment, are unethical or do not respect the local culture. It is best to avoid these activities for more ethical and fair activities.
Akvin Tourism facing the corona virus
Since its foundation, Akvin Tourism has worked for the development of sustainable tourism in the state of Maharashtra.
Our resolve  during these difficult times has not weakened, and we are working to ensure that the next tourist season will allow us to continue supporting the various activities that we have undertaken since the beginning of the agency.
In our endeavour to further protect the environment, AKVIN tourism offers you an option to offset your carbon footprint by booking your tour with us.  This option will be available in October 2020. This contribution will be directly donated to organizations that are fighting to reduce greenhouse gas emissions.
Our commitment does not end there. During this period of lockdown, we have selected 10 economically backward families in Aurangabad that are struggling for essentials. We provided them with all necessary groceries to help sustain during this period.  If the period of lockdown is further extended we will ensure continuity of supplies for these families.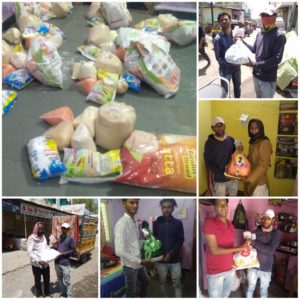 We are living in a historically new period and it is up to us to create or recreate habits of consumption and mutual aid.  For us, it's important to continue fighting for the development of sustainable and responsible tourism in India. And the current pandemic has shown us that we have always been on the right track. Do not hesitate to contact us or visit our Facebook page to keep up to date with our actions and be a part of the Akvin family.